Your actions count with Carbon Points
The science is clear. To ensure a liveable planet for ourselves and future generations, we need to accelerate our efforts to reduce greenhouse gas emissions.
Carbon Points™ is a purpose-driven loyalty system that incentivises and rewards climate action by businesses and individuals. Businesses can turn their efforts to mitigate their emissions into rewards for their customers. GoZero users are empowered to use their purchasing power for good, by making climate-conscious choices when they shop. Earning Carbon Points makes every climate action count.
We're initially launching Carbon Points in Wellington and we're counting on our community of users, businesses and partners, to help us improve our systems and strengthen our collective, positive impact on the planet.
Follow us on social media to receive our latest news and to join the conversation.
What are Carbon Points?
Carbon Points™ help you measure and track your action on carbon emissions.
GoZero awards you with 1000 Carbon Points for every tonne of CO2e worth of measurable, credible climate action that you take.
See how we ensure the credibility of climate action.
What is climate action?
GoZero splits climate action into two categories: reduction and offsetting.
Reduction includes efforts to avoid or limit the amount of carbon emissions that a business or individual produces. This could include a business switching to using electric vehicles, or an individual changing from gas to electric central heating. Emissions reductions can be validated with GoZero to generate Carbon Points.
Offsetting is where a business or individual purchases offsets to cancel out their carbon emissions. Businesses and individuals can validate credible offsets purchased elsewhere or purchase them directly from GoZero to generate Carbon Points.
GoZero prioritises efforts to reduce emissions over offsetting, as we can't offset our way out of the climate crisis. We provide a discount for reduction validation. Check out our pricing here.
Carbon Points for business
Is your business looking to reach more climate-conscious customers? 
Whether your business is just starting on the road to sustainability or is already a climate action leader, GoZero helps you boost the visibility of your climate actions and turns your customers into allies in the fight against climate change.
 
To become a GoZero Climate Action Business:
Register for a free GoZero Business account;
Generate Carbon Points by validating your climate actions or purchasing carbon offsets;
Set up GoZero deals to reward your customers with Carbon Points and discounts.
Carbon Points for individuals
How can I earn Carbon Points?
Register a free GoZero user account and begin earning Carbon Points by:
Scanning your GoZero QR code when you purchase a deal from a GoZero Climate Action Business;
Purchasing offsets directly from GoZero;
Validating your measurable actions to address your greenhouse gas emissions.
What is my monthly Carbon Points target?
Your monthly Carbon Points target is equivalent to your per capita share of New Zealand's net greenhouse gas emissions. GoZero uses a holistic approach to calculate this target, including both your personal carbon footprint and your share of the country's emissions from the business sector and other sources. See how we calculate this.
You can track your progress as you earn Carbon Points. When you hit your monthly target, you achieve GoZero Hero status for the next month and receive great discounts through Hero Deals. Save money and save the planet!
We recommend that you take action to address your personal carbon footprint and then earn the remaining Carbon Points from GoZero Deals to reach your monthly target.
You can always top up your account before the end of the month to make sure that you keep GoZero Hero status and access to our premium deals and discounts.
Our vision
We envisage a world in which humanity has solved climate crisis and lives sustainably and in harmony with the planet's climate and biodiversity.
Our mission
To create a sustainable future for all, by empowering people and businesses to accelerate positive action to solve the climate crisis and protect biodiversity.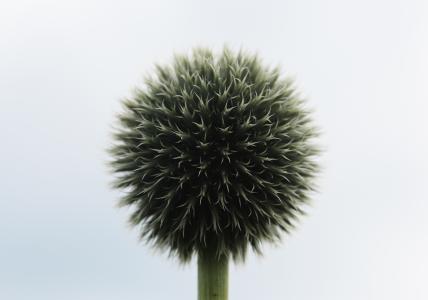 Our Values
Being planet-positive
Creating a sustainable future by championing positive climate action and by fostering biodiversity is at the core of what we do. We are driven by our passion to protect and conserve the health of our planet - not just for us, but for the generations to come. We are working to enable all climate actors to become emissions-free.
Integrity
We will do what is right, even when it is not easy. Our commitment to transparency, accountability and governance, notably in how we validate and measure climate action, is the foundation of trust that we build with our users, businesses and partners. We believe that our responsibility towards positive climate change doesn't end in the carbon market. It is our continuous commitment to rigorously scrutinize and reward authentic behaviour that creates positive climate change.
Independence
Independence allows us to make decisions that prioritise the needs of our planet and our members. We are data-informed and are not beholden to any political agenda or industry. Our independence allows us to be nimble and proactive to changing circumstances, and to operate guided by ethics, fairness and equality, alongside the standards set by objective institutions governing the carbon market.
Collaboration
Real change starts when we come together. We believe that all actors in creating positive climate change are our friends and allies. Creating a secure, sustainable future is only possible by building a community of people and organisations with shared goals and aligned interests, and fostering cooperation and participation among its members. We want you to join us to create this future, together.