Image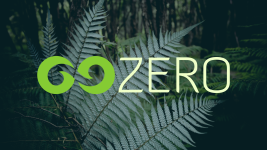 Description
Take action on climate change to hit your monthly GoZero carbon target, by purchasing high-quality, Gold Standard offsets from GoZero.

For every kg of CO2e offsets that you purchase, you will earn a GoZero Carbon Point.

You can choose to purchase $5, $15 or $25 worth of carbon offsets by selecting the Carbon Deals below.

We recommend that you purchase a $15 top up at the start of the month, to cover your personal emissions, and then earn the rest from GoZero's great deals.
Address
5373 Wainuiomata Coast, New Zealand